Like a new car, new jewelry eventually requires maintenance. This isn't a suggestion, it's a fact. When you love your jewelry, you wear it (as you should). When you wear it, you damage it. This fact is not so much about quality craftsmanship as it is about wear and tear.
When you drive thousands of miles on your car, it is not the car's fault the tires need to be replaced. The same concept can (and should) be applied to jewelry. Under elements of normal wear and tear your metals should last you the following number of years without requiring prong or shank maintenance.
Yellow Gold - 5 Years
White Gold - 8 Years
Platinum - 20 Years
This is under normal wear and tear. Below, I have created a list of activities that unintentionally kills jewelry. If you want to maximize the life of your jewelry and delay repair work as long as possible, please be (unofficially) advised to remove your jewelry when doing the following:
1) Cleaning: Many cleaning chemicals contain chlorine - which is terribly harmful to most metals by causing porosity and weakening prongs and shanks. Even all-natural cleaning agents can do damage to jewelry. While they may not necessarily harm metal, they can damage most gemstones that have much softer compositional properties than diamonds. No, this does not exempt you from performing household chores! When it is time to scrub and disinfect your home, remove the jewelry on your hands first! Unlike your skin, jewelry does not heal and regenerate after chemical exposure.
2) Swimming: Just like with cleaning, more leisurely activities like, a soak in the hot tub or a quick swim before dinner, will damage your jewelry because of the chemical exposure.
-Furthermore, when you swim (even in fresh or salt water) your hands are exposed to cooler temperatures. When your hands are cold your fingers constrict, when your fingers constrict your rings become loose fitting, when your rings are loose they fall off!
3) Yard Work: We have all had blisters from raking, weeding, chopping, stacking, digging, and/or harvesting. Am I right? We have all seen what yard work does to our hands (and muscles!), imagine what it is doing to your jewelry on a microscopic level. Over time, you will do damage that will bring your ring to our repair shop. May it be a broken prong, a chipped stone, or a missing stone, you will need it repaired, and it will cost you money.
4) Hiking: One of my best friend's engagement ring was purchased from me. A month after the proposal, she texted me saying her platinum was terribly scratched (and it was!).
The conversation went something like this:
Her: "You said platinum was durable."
Me: "You climbed a mountain with your ring on."
Need I say more? (Sorry, Karis. I use your active lifestyle as an example on a regular basis.)
5) Sleeping: This is a big one. The biggest, really. Folks, take your jewelry off before bed. You're not as delicate of a sleeper as you think you are.
You may think you sleep like this: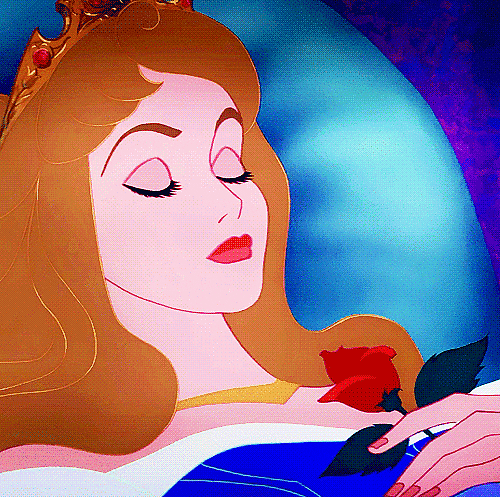 But you really sleep like this: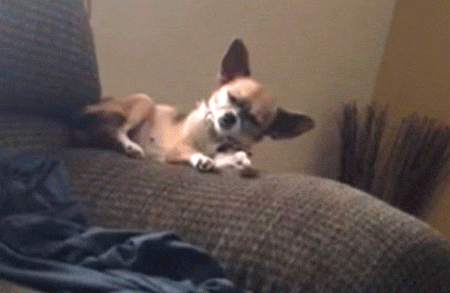 When you toss and turn you are susceptible of snagging prongs in your blankets and stretching/tangling your chains. There is only so much of this that your jewelry can take.
Eventually, something is going to give and it is going to either need repair or replacement.
6) Gym: Kudos to all of you who work out. Really, you put my couch-potato self to shame. I never damage my jewelry sitting on the couch. Neither will you. You will, however, damage your jewelry at the gym. Whether you are pumping iron, practicing your left JAB, or using the rowing machine (all things, I have never done in my life) you are putting serious strain on your rings. Those of you wearing rings with stones are at the most risk. FYI: Activity that causes your ring to be pressed into your hand or against something else, even if it's only at the bottom, will bend your ring. It may not be evident right away, but when your ring bends it effects the structural integrity of the tension holding your gemstones in. They will become loose and gold work will be required to strengthen your ring again. You may even chip your stones, requiring replacement. Yes, diamonds are the least likely to chip, but they can and will if under significant strain or impact.
7) Carrying heavy loads: If you're like me, you hate making two trips out to the car to bring in groceries. To maximize your efficiency, I'm sure you carry all 17 bags and a gallon of milk into the house in one trip. This will bend your ring and snag prongs catastrophically. Reread the FYIfrom point #6.
Jewelry is precious, delicate and valuable. While it deserves to be shown off, it deserves to be treated carefully to maximize its beauty and longevity. Please remove your jewelry before engaging in the activities listed above - they are the most frequent culprits of jewelry damage!
When the time comes, and you need repairs, Day's Jewelers has the most professional, talented, meticulous, caring, certified and accredited jewelers in the industry. I have had the pleasure of working with most of them, I trust and respect them completely. You will too!
Author: